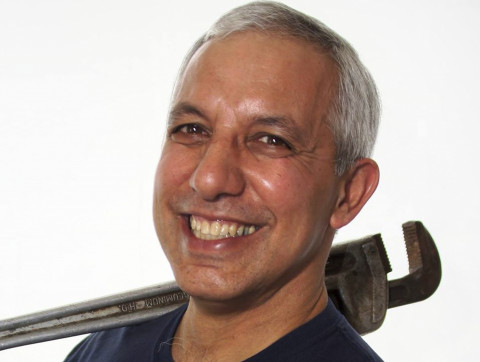 For over 25 years, Dan Cabiroy has been a plumbing contractor in Rockland County. His company, Hudson River Plumbing, has been dedicated to delivering superior value in plumbing. In addition to servicing the residential and commercial plumbing needs of Rockland County, Hudson River Plumbing was contracted to handle all of the plumbing needs of 30 NYC apartment buildings for 22 straight years.
Our services: Bathroom Remodeling, Commercial Plumbing, Emergency Plumber, Heating Contractors, Heat Pump Repair, Plumbing Repair, Plumbing Fixture Replacement and more...
For decades, we have been providing residential and commercial plumbing services in New York and Rockland County. You can count on Hudson River Plumbing for prompt service anytime. We're standing by 24/7 to respond to your call.
Hudson River Plumbing
308 Ellen Street
Nyack, NY 10960
Phone:
Email:
Website: https://rocklandcountyplumber.com
Read Our Reviews: https://rocklandcountyplumber.com/reviews/
Like Us On Facebook: https://www.facebook.com/Hudson-River-Plumbing-18154/
Subscribe On Our YouTube Channel: https://www.youtube.com/channel/UChJCfVlyFKvhQb7g7lY5RR